Build your customised & affordable dream home in

Plan Your
Dream Home
Our plans and specifications are drafted with absolute precision and allow for total flexibility.
We know it's your dream, so go for it. Add a third bedroom. Extend the verandah. Change the living area. Include a garage. Above all, make it yours.
Customise Your
Dream Home
You choose the fixtures and accessories that reflect your style, your location and your budget.
It's those personal touches that will really make it your dream home. Our range of quality options enables you to fine-tune your home your way.
Deliver Your
Dream Home
We can safely and quickly deliver all the components of your home.
Our proven processes enable us to go where others can't. And because we fit in with your schedule, things run seamlessly right from the start.
Get started with an obligation free quote
free quote
Single Story Kit Homes
Double Story Kit Homes
Interior Kit Home Designs
3 Reasons To Build with Us…
Stronger
Smarter
Cheaper
Ready to build…
To your design
We have the design expertise and intelligent technology to ensure your plan matches your dream technology to ensure your plan matches your dream – exactly.
You can choose from over 50 designs. Our stylish collection ranges from one-bedroom cabins through to two-storey family homes with up to five bedrooms.
Our drafting and design team will happily collaborate with you to create your perfect house. And if you have your own design you want to bring to life, we can develop a plan for that, too.
Each customised Homes design comes with fully detailed plans and specifications ready for you to submit to your relevant Council for approval*.
How you want it
Our simple customisation process lets you choose from a collection of quality fixtures and accessories. You can either equip your home with our carefully selected standard inclusions, or choose from our upgrade options. Simply mix and match the combination that suits you best.
We let you choose everything from door handles and laundry tubs to ovens, kitchen taps and benchtops. If you'd like drawers instead of cupboards in your kitchen, or a gas cooktop instead of electric, just ask us. You can even choose your own colour scheme, including the shade of your COLORBOND® roof.
We fully itemise all upgrade options during this customisation process so you stay in control of costs and within your budget. Tailoring your dream home is fun and easy with PK Homes.
Ready when you are
We have the proven capability to deliver to anywhere in Australia. The nature of our products means that even hard-to-access locations pose no problem. Rest assured that we'll get everything there.
We supply only high quality products. All delivered homes come with a comprehensive construction manual and inclusions checklist. If you're building it yourself, or engaging a licensed builder, we're here to help. Our qualified team is standing by to offer advice and guide you through the build cycle at any time.
It's our professional and customer focused approach that will make your build run like a dream.
* Plans and specifications are for the customised kit home only and do not include site or landscaping plans.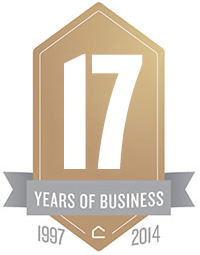 Kit Homes for sale
Each customised Homes design comes with fully detailed plans and specifications ready for you to submit to your relevant Council for approval*
Get started with an obligation free quote
free quote