Home success on home soil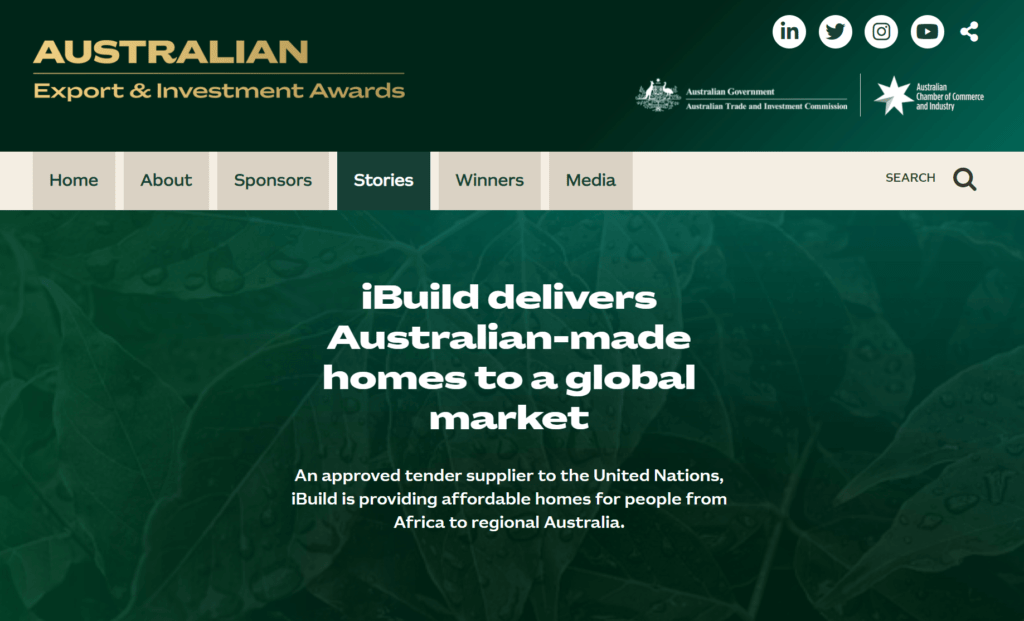 iBuild has been featured in a news story published by the Australian Government  (Australian Trade and Investment Commission), showcasing the company's outstanding achievements in international market.
Starting out in a garage 7 years ago, iBuild has fast become one of Australia's leading kit home providers. iBuild delivers its certified Australian-made kit homes and modular buildings to customers across the globe. So far, the company has exported to South Pacific and West African nations including the Cook Islands, Tonga and Senegal.
As an Approved Tender Supplier of prefabricated buildings to the Victorian Government and the United Nations, the company supplies social housing and aged care projects across Australia. iBuild has recently partnered with with builders such as John Holland and Lendlease, working on sustainable infrastructure projects.
'Our mission is to create affordable housing. We also want to innovate the workspace to be stronger, smarter, faster and more affordable,"
          Jackson Yin, Managing Director.
Exporting for expansion
Encountering disturbances to usual business activity during the pandemic, iBuild increased its digital efforts which involved pioneering virtual reality walkthroughs of showrooms. This strategy was successful, leading to exports to the South Pacific and West African nations including the Cook Islands and Tonga. The online investment also led to a $2 million dollar export contract to Senegal, through a German foreign aid project.
Exporting has not only allowed iBuild to seek out revenue income, but it has also contributed to the growth of the small business. One of Jackson's plans for iBuild is to build an even stronger exporting future, and expand the business' presence in the global market.
'We want to expand our fabrication capacity. We need more equipment; we need more skilled people. We might need to expand our offices to other parts of the world. So, there's quite a lot of things on our mind!'