Swinburne Students Opportunity to Shine
iBuild Building Solutions partnered with Swinburne University on a semester-long Industry Consulting Project, offered as a capstone unit to Swinburne students. In groups, students were asked to design a marketing strategy for iBuild's entry into a chosen Pacific Island country and make recommendations as to what could be done to facilitate their entry. Furthermore, it was important to uncover any issues that could arise from iBuild's future expansion into this country or region.
At the completion of the students' work, Managing Director of iBuild, Jackson Yin and Project Manager, Jayden Savannah were invited to the Swinburne University Hawthorn campus to view the final group presentations. They were also given the chance to ask further questions and provide valuable feedback to the students. Jackson and Jayden were impressed with the quality of the marketing strategies presented and commend the groups on their hard work.
iBuild would like to extend its congratulations to the winning group, iTeam, who delivered their presentation on iBuild's entry into the New Zealand market. Their proposed marketing strategy, derived from impressive insights into the company and the market, has been taken on board and several suggestions are being looking into with the prospect of implementation.
iBuild and their team are proud of their continuing support of the next generation of minds through its intensive intern program and continued affiliations with several of Melbourne's best universities. This business consulting project allowed an invaluable opportunity for the students to apply their theoretical knowledge from their marketing studies in real cases. We hope that the students enjoyed their time working in conjunction with iBuild.
iTeam Members with Jackson Yin and Unit Lecturer David Qian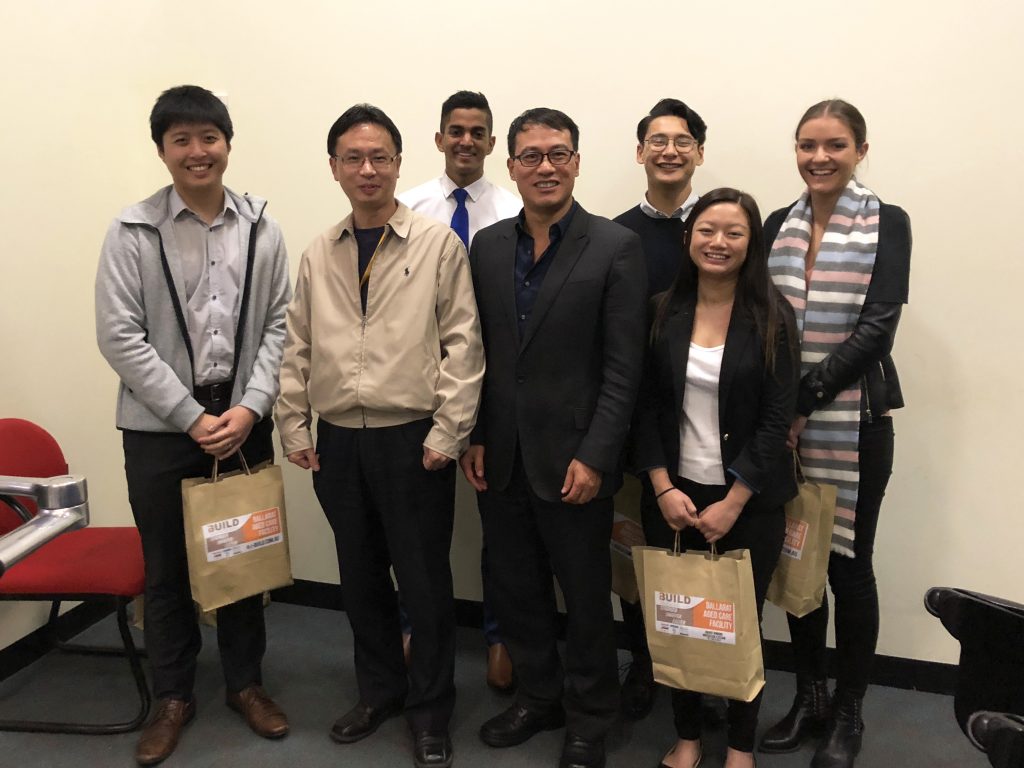 Jackson Yin and Unit Lecturer David Qian