Register Your Interest Today!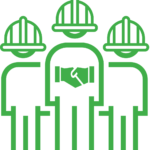 Dedicated Relationship Manager
1 on 1 Business Development interaction and support.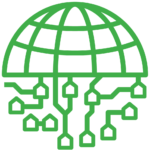 Superior Sales Conversion
Experienced sales stars in the building industry.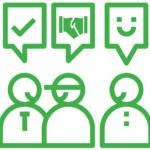 Access to a steady flow of leads
Ensuring continuity of your business.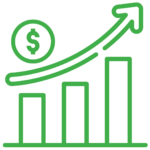 Access to volume builders pricing
Access iBuild's bulk buying power.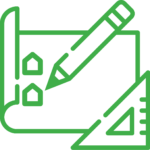 Professional design & cost estimate
100 standard designs + ∞ custom designs + 3D VR.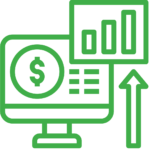 Take your business the the next level
Maximised marketing potential to grow your business.
Offerings/Services Provided
1 – Dedicated Relationship Manager
In-house estimator and procurement officers working for you;
Full office support including sales, marketing, drafting and IT/SEO;
Professional sales and design for your clients, including unique 3D and VR that no other building company offers;
Years of experience in the building industry, specialising in slab and raised custom-designed homes;
2 – Marketing & Advertising
No website? We produce a clean and modern template based website with your information;
Facebook & Instagram page setup;
SEO and Google Adwords packages†;
Professional listings HiPages/ServiceSeeking†;
Logo creation†.
3 – Leads & Sales Conversion
Easy to use Customer Relationship Manager database to help you track and monitor Lead and Client progress;
Email service setup as well as our internal discussion groups with the client;
Strong lead generation through iBuild's extensive marketing: our mass-marketing generates thousands of leads each year - and we'll target our marketing to your area, for your business;
Assignment of leads: leads are allocated to builders to suit their references and workload.
4 – QUALIFICATION AND QUOTATION
Expert salespeople - Sales people with actual building experience, giving professional advice and ensuring the job is designed right and on budget;
Fast design and accurate estimation service;
A proven design and build process that reduces risk and mistakes.
5 – Design Approval
Concept designs, Preliminary designs, and Engineering organised for you;
Site tests and reports;
We liaise with certifiers throughout the design process;
MCU (Material Change of Use) issues taken care of;
Plans submitted on your behalf.
6 – PROCUREMENT SUPPORT
Earthworks and trade estimates produced for builder approval.
Client Selections and supplier quotes organised: from tiles to floor coverings and cabinetry - we work with the client and give you a summary at the end.
† Optional services charged at an additional rate to the builder.
Simple Pricing Structure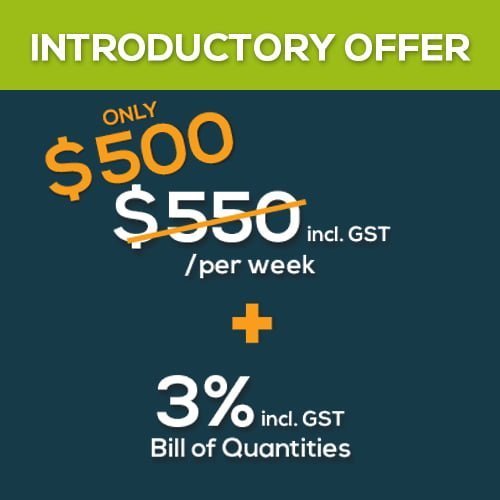 | | |
| --- | --- |
| Admin | $40,000 /yr |
| Salesperson | $40,000 /yr + 1.5-2% comms. |
| Estimator | $70,000 /yr |
| Drafter/Designer | $40,000 /yr |
| Office/Rent | $50,000 /yr |
| Office Equipment Lease/Software | $3,000 - $5,000 /yr |
| Marketing | $10,000 - $20,000 /yr |

*Potential savings of a SME back office up to $250,000/yr.
Value to You Examples:
Example 1:
Tim is a builder who specialises in small renovations and decks. He also does carpentry work for other builders as a carpenter. He usually makes around $20,000-25,000 on each home doing carpentry work. He makes approx $100,000pa.
Under iABN, Tim does the same carpentry work for IBuild's owners. Everything is supplied as he is used to, but he organises the trades to finish the home. He makes the same $20,000-25,000 for carpentry, but also makes 10% margin on top, just for organising trades - that's an average of $15,000-25,000 extra per job. He does 4 jobs per year and makes $150,000-200,000pa. Taking out his iABN fee, Tim is over $75,000 better off and is promoting his company's reputation.
Example 2:
John is a semi-retired builder. He wants to keep his business going, but doesn't want to be hands-on or spend his days doing paperwork and dealing with owners.
Under iABN, the materials are delivered when he wants them, and he has his carpenters do the work, and only organises trades to come in for plumbing, tiling, painting etc. John makes 10% profit on each home - $20,000-25,000 just for checking up on the job. Because John is now only supervising, he can build 10 kit homes each year, making $200,000-250,000pa.
Builder Testimonials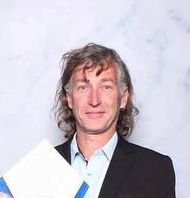 Ryan Cooper
Hawsbury River Builders
The level of service provided by the Project Manager Peter Kiraly at iBuild was exceptional. Pete was available to talk to by phone or returned my calls and emails straight away with any questions I had along the way. I can honestly say that the speed of product delivery and level of service provided by Pete at iBuild was great. I would be happy to work with iBuild again anytime in the future.
Access to Reputable Suppliers Special Pricing