iBuild Steel Frame is iBuild Building Solutions' dedicated frame manufacturing division for builders and owner builders. We fabricate steel frames and trusses using the highest quality light gauged steel, the most advanced Computer Aided Design (CAD) software and a streamlined state-of-the-art Computer Aided Manufacturing (CAM) process.
Our digital manufacturing facility enables us to design and manufacture light-gauged steel frames and trusses, with millimetre precision, for construction projects, ranging from single residential houses to large-scale housing and commercial projects.
At iBuild Steel Frame, we put you at the centre of everything we do, helping you reduce your overhead costs, delivery and erection times. By providing you with steel framing solutions that are easy and fast to install with support from a highly specialised award-winning team.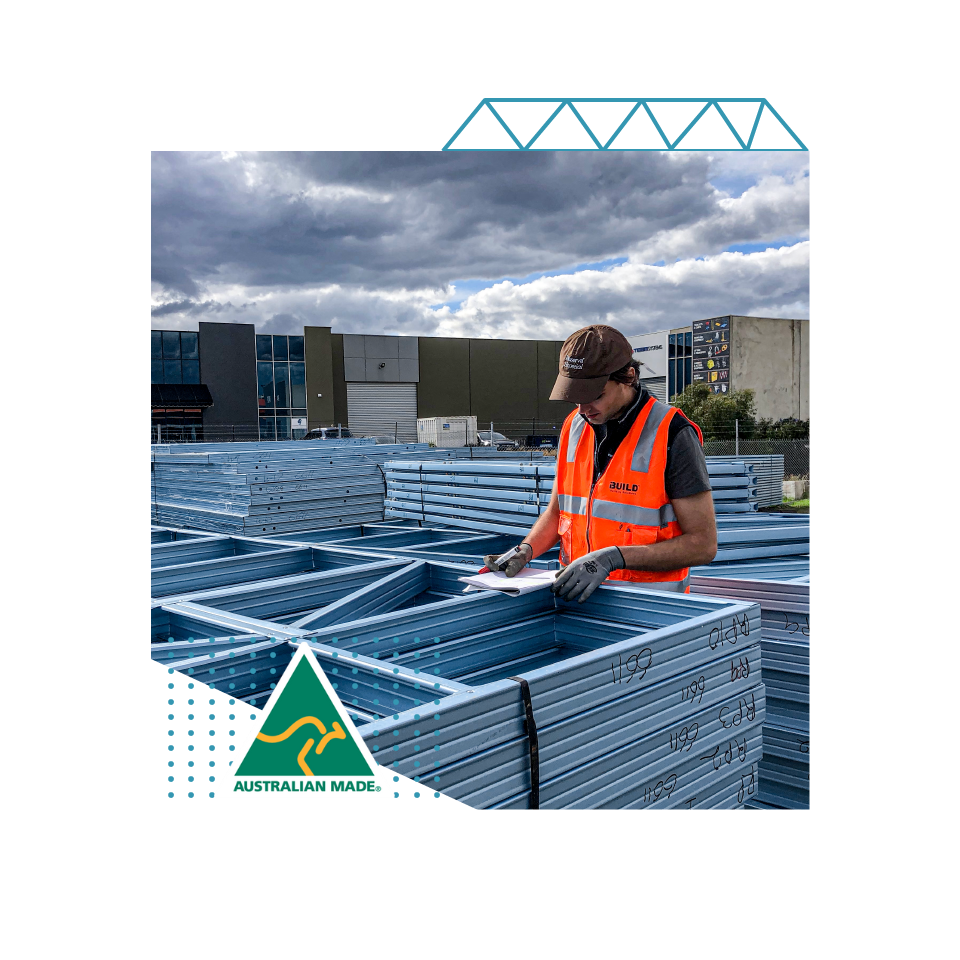 Getting a frame that works for you and your team rather than the other way around is vital to keeping your project running. Steel provides a smarter, safer and lighter option than traditional timber, and steel will never be eaten by termites, twist or warp, or catch fire. Steel frames are efficient to work with and fast to install. Thinking about getting a frame? Get a frame that works for you, a steel frame.
Are you looking for a home that will protect you and your family from termites and fires? Then look no further than a steel frame home. If you build your home with a steel frame, not only will you be protecting your family from nasty bugs and fires, you will have a stronger and straighter frame that won't warp or twist like wood frames giving you a frame that will last for decades saving you time and money.