'Transportable home' is a term commonly used by industry and consumers to refer to dwellings that are transported (partly or wholly pre-assembled) to a site then installed.
Transportable homes are an important form of low to moderate-cost housing.
There are different types of transportable homes, the installation of which may require different planning permit approval process in NSW:
relocatable homes as defined in the Local Government (Manufactured Homes Estates, Caravan Parks, Camping Grounds and Moveable Dwellings) Regulation 2005 (LG Regulation 2005)
flat-pack kit homes.
What is a relocatable home?
A relocatable home means
(a) a manufactured home, which is defined as 'a self-contained dwelling (that is, a dwelling that includes at least one kitchen, bathroom, bedroom and living area and that also includes toilet and laundry facilities) or
(b) any other moveable dwelling (whether or not self-contained) that comprises one or more major sections, including any associated structure that forms part of the dwelling, but does not include a tent, caravan or campervan or any moveable dwelling that is capable of being registered under the Road Transport (Vehicle Registration) Act 1997.
being a dwelling: (a) that comprises one or more major sections, and, (b) that is not a registrable vehicle within the meaning of the Road Transport (Vehicle Registration) Act 1997.'
'Moveable dwelling' is defined in the LG Act as: '(a) any tent, or any caravan or other van or portable device (whether on wheels or not), used for human habitation, or (b) a manufactured home, or (c) any conveyance, structure or thing of a class or description prescribed by the regulations for the purposes of this definition.' In the EP&A Act 'manufactured home' and 'associated structure' each has the same meaning as in the LG Act.
'Major section' is defined in the LG Regulation 2005 as 'a single portion of a manufactured home or relocatable home, being a portion:
(a) that contains a total living space (excluding the living space contained in any associated structure) of at least 20 cubic metres, and (b) that comprises all the major components of that portion of the home, including the chassis or frame, the external and internal walls, the roof and ceilings, the floors, the windows and doors, the internal plumbing and wiring, the tiling, the kitchen, bathroom and laundry fittings (other than stoves, refrigerators, washing machines and other whitegoods) and the built-in cupboards and cabinets.'
'Associated structure' is defined in the LG Act as: '(a) a carport, garage, shed, pergola, verandah or other structure designed to enhance the amenity of a moveable dwelling and attached to or integrated with, or located on the same site as, the dwelling concerned, or (b) a separating wall between two moveable dwellings.'
An example of a relocatable home not within the definition of 'manufactured home' would be a relocatable home that does not include a laundry.
The LG Regulation 2005 refers to 'install' rather than 'erect' a relocatable home. Installation of a relocatable home involves connecting together its major sections (and any associated structures that form part of the home) and attaching them to footings. It also includes connection of gas, electricity, telephone, water, sewerage and drainage.
In this context, the following modular homes offered by iBuild can be classified as manufactured homes or relocatable homes: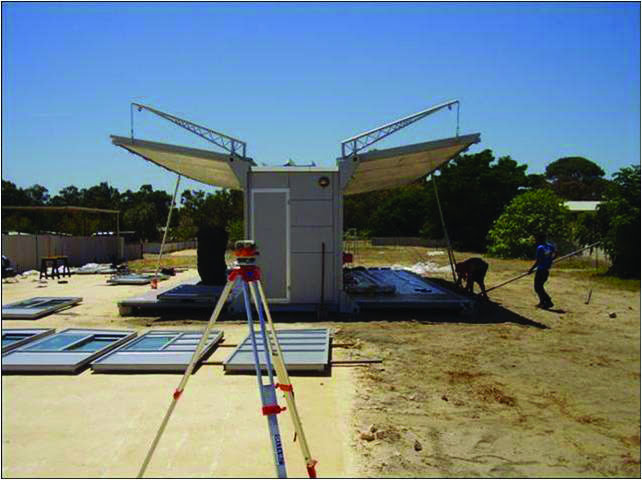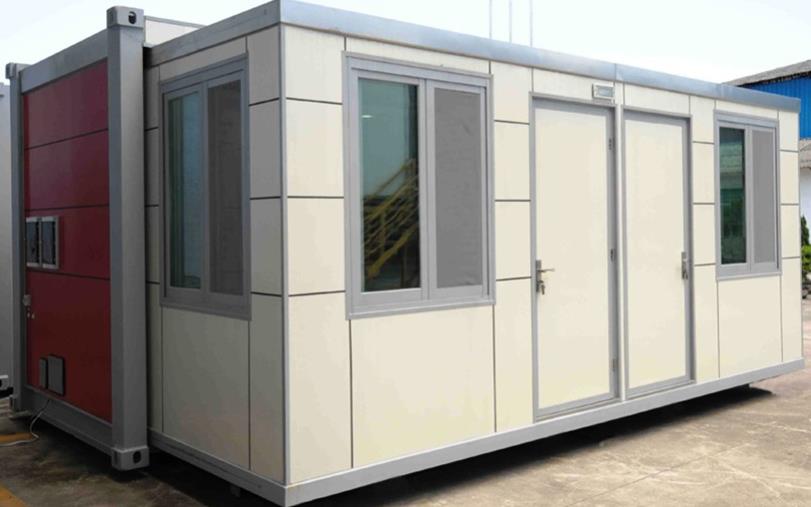 What is a flat-pack kit home?
Flat-pack kit homes are homes made of prefabricated parts. The parts in the kit may be combined with brickwork undertaken onsite.
Flatpack is an industry term used in design or materials-handling to describe how a structure can be packaged to make it easier to store and transport to reduce costs.
The purchaser of a flat-pack kit home may choose to erect it themselves (owner-built), or employ a builder to do so, directly or through a kit home supplier.
Flat-pack kit homes are similar to manufactured homes (as defined in the LG Act) in that both make use of mass-produced designs, materials, partial off-site construction and packaging. However, flatpack kit homes are not manufactured in the form of one or more major sections.
In this context, the following building products offered by iBuild can be classified as flat pack kit homes: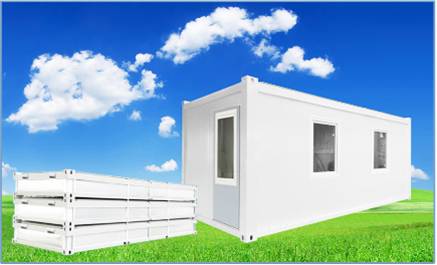 You May Also Be Interested In