iBuild Kit Homes NSW
iBuild Kit Homes NSW provides an affordable, flexible and convenient housing option for home buyers.  As the name suggests, kit homes are delivered in kits which contain all the necessary materials to construct a home, including roofing, windows, external cladding, internal walls, and ceilings. 
iBuild Kit Homes NSW offers the home buyer brilliant value for money, as expensive labour costs can be greatly reduced through assembling the home yourself or with the help of contracted labourers.  This reduces not only the overall cost of your new home, but also the total building time.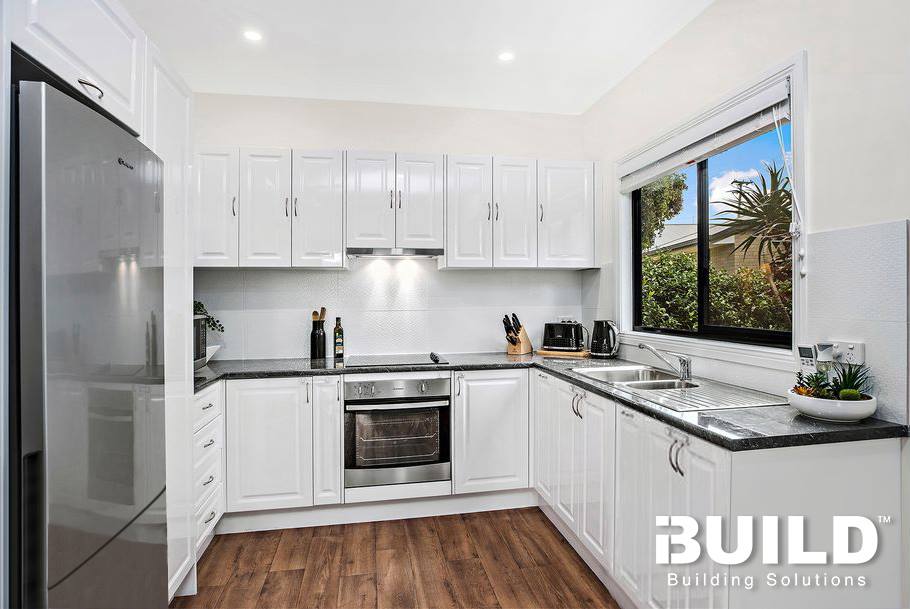 DIY or Do It For You
No matter where you're from in New South Wales, there should be a local builder capable of installing your new kit home, but if you are up to the challenge it may save you a good deal of money to do it yourself.
No longer do you need to sit around, forking out rent while you wait for your builder or developer to make significant progress.  Kit homes allow you to take matters into your own hands and complete the project in a timeframe that suits you. 
Personlise and Customise
iBuild Kit Homes NSW can even modify our designs to suit your requirements and help personalise your home with creative suggestions.  You can also choose to order either the full kit or different stages:
Lock UP Kit;
Lining Kit;
Completion Kit;
Optional Floor Kit.
Sydney Granny Flat Boom
The NSW Government has made granny flats, easier and faster to build. They aim to help mums and dads create a place for those who need a space of their own, like elderly parents or those generation Y children who haven't yet left home. These secondary dwellings also give families the chance to use a Granny Flat as a source of additional income in these challenging economic times. 
Soaring property and rental prices combined with strong demand for rental accommodation have created rent-generating options for house owners with extra space in their backyards, especially in popular suburbs.  The Australian Financial Review has reported that rental yields of up to 15 per cent can be achieved on backyard "granny" flats and "Fonzie" flats built over garages in the nation's hottest property markets.
iBuild's Total Package For You
iBuild can provide you a total package, from helping you choose a suitable granny flat design, to organising the paperwork and local council approval, and assembling your unit through our partner builders, hassle free:
Recommend one of our designs or custom design your dream home;
Obtain complying development certificate and planning permit as required;
Organise all necessary engineering design; 
Source a local builder in NSW for you;
Refer to one of our partner finance companies to help you make your iBuild Solutions pay for itself;
Provide information pertinent to first home owner grants in NSW.
Delivery Throughout NSW
iBuild Kit Homes NSW can be delivered thoughout NSW including Sydney, Newcastle, Wollongong, Berry, Ballina, Byron Bay, Lismore, Casino, Grafton, Kyogle, Murwillumbah, Mullumbimby, Nelson Bay, Port Macquarie, Tweed Heads, Queanbeyan, Central Coast, Albury, Wagga Wagga, Wentworth, Tamworth, Orange, Bowral – Mittagong, Dubbo, Nowra – Bomaderry, Bathurst, Queanbeyan, and Coffs Harbour.
Check out the table below for estimated delivery costs, which is approximately $500 per 100km. The distance is estimated between the nearest iBuild distribution point and the destination. iBuild currently has 5 distribution points: Sydney, Melbourne, Brisbane, Adelaide, and Perth.
Quality Assurance From Reputable Suppliers
Kit Homes NSW - Estimated Delivery Cost to NSW Cities and Towns
Disclaimer: estimated delivery cost is provided for budget planning purpose only, subject to confirmation at time of placing order and arranging delivery.
| Destination | State | Nearest iBuild Distribution Point | Estimated Distance | Zone | Estimated Delivery Cost ($) |
| --- | --- | --- | --- | --- | --- |
| Sydney Metro | NSW | Sydney, NSW | 100km | 1 | 750 |
| Canberra | ACT | Sydney, NSW | 286km | 3 | 2250 |
| Newcastle | NSW | Sydney, NSW | 161km | 2 | 1500 |
| Wollongong | NSW | Sydney, NSW | 86km | 1 | 750 |
| Berry | NSW | Sydney, NSW | 153km | 2 | 1500 |
| Ballina | NSW | Brisbane, QLD | 186km | 2 | 1500 |
| Byron Bay | NSW | Brisbane, QLD | 166km | 2 | 1500 |
| Lismore | NSW | Brisbane, QLD | 197km | 2 | 1500 |
| Casino | NSW | Brisbane, QLD | 195km | 2 | 1500 |
| Grafton | NSW | Brisbane, QLD | 294km | 3 | 2250 |
| Kyogle | NSW | Brisbane, QLD | 164km | 2 | 1500 |
| Murwillumbah | NSW | Brisbane, QLD | 132km | 2 | 1500 |
| Mullumbimby | NSW | Brisbane, QLD | 151km | 2 | 1500 |
| Nelson Bay | NSW | Sydney, NSW | 209km | 2 | 1500 |
| Port Macquarie | NSW | Sydney, NSW | 384km | 4 | 3000 |
| Tweed Heads | NSW | Brisbane, QLD | 103km | 1 | 750 |
| Queanbeyan | NSW | Sydney, NSW | 290km | 3 | 2250 |
| Central Coast | NSW | Sydney, NSW | 92km | 1 | 750 |
| Albury | NSW | Melbourne, VIC | 326km | 4 | 3000 |
| Wagga Wagga | NSW | Sydney, NSW | 459km | 5 | 3750 |
| Wentworth | NSW | Melbourne, VIC | 581km | 6 | 4500 |
| Tamworth | NSW | Sydney, NSW | 405km | 4 | 3000 |
| Orange | NSW | Sydney, NSW | 257km | 3 | 2250 |
| Bowral – Mittagong | NSW | Sydney, NSW | 118km | 1 | 750 |
| Dubbo | NSW | Sydney, NSW | 394km | 4 | 3000 |
| Nowra – Bomaderry | NSW | Sydney, NSW | 169km | 2 | 1500 |
| Bathurst | NSW | Sydney, NSW | 203km | 2 | 1500 |