Trust Us, You Are In Safe Hands

Successes At Home and Around the Globe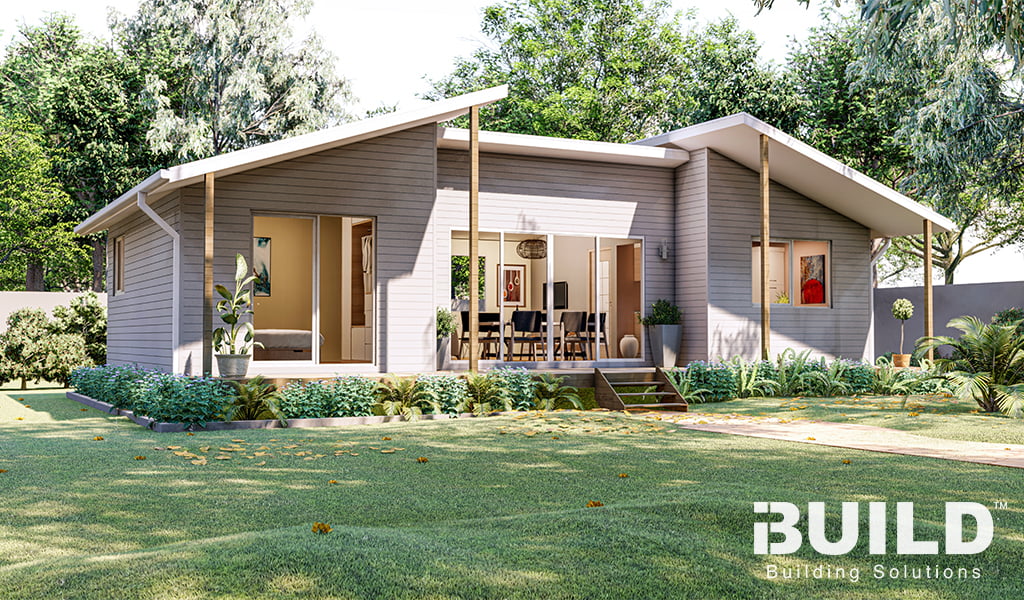 Kit Homes - Rising Popularity in Australia
Kit homes have seen a rise in popularity in recent years due to their stylish designs, energy-efficiency and affordability. In addition, kit homes allow home owners to take part in their property's construction, which can be a satisfying experience for many.
A kit home can be most simply defined as a home where most of the major components such as the framing is prefabricated in a factory and then delivered to your site where it is assembled. It is like putting a large "kit" together thus the name. The frame of the kit home is made from either treated pine or steel, depending on the design of the house, your personal preference, and your overall budget.
A kit home is designed and partially manufactured off site and then all the materials are delivered by truck to the construction site for assembly. Some kits have parts that will need to be cut and trimmed on site.
Being Australia's leading provider, iBuild kit homes offers over 50 designs including many great kit home and granny flat designs. iBuild is also a specialist of raised or slab CUSTOM DESIGNED homes with steel or timber frames.
We have the design expertise to ensure your plan matches your dream – exactly – whether being hamptons style, or modern design, hip roof, beach style, or even Queenslander. Our approval service can help you get through council approval and building permit.
Many of our customers choose to owner build. On the other hand, we can also find you a builder through our affiliated builder network (iABN) – if you want a builder to do it for you (DIFY).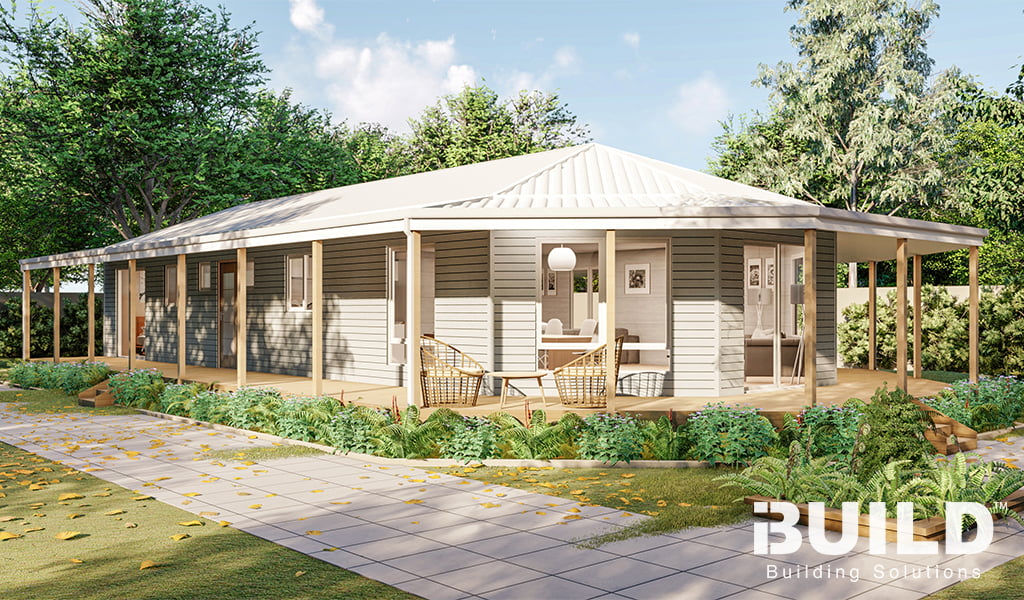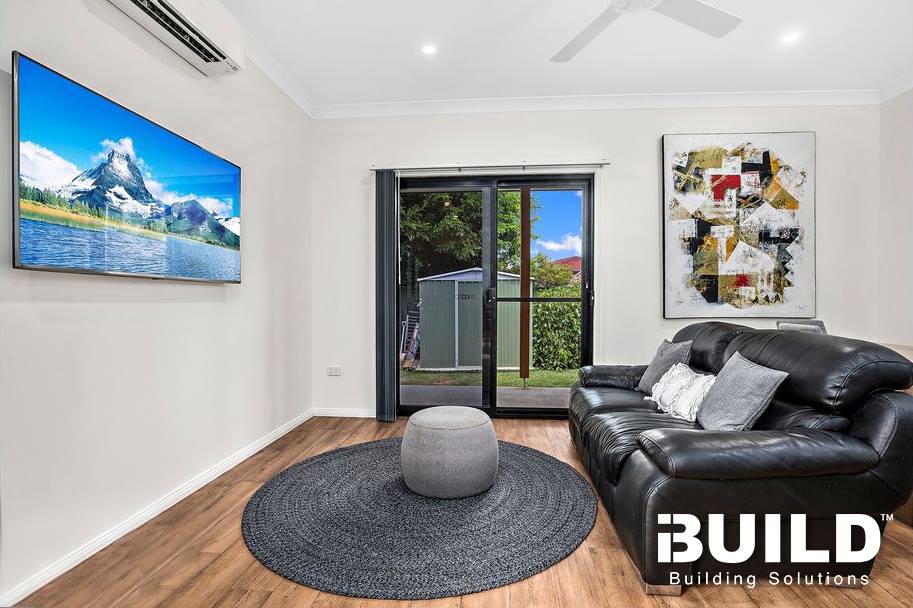 Australian Made. Proud at iBuild.
100% Sourced In Australia. More Inclusions At Lower Prices.

We source all kit home materials locally to support local businesses and keep delivery costs down.
Bunnings are our major, national supplier. Their large distribution network helps reduce transport costs to your site and also gives you the opportunity to view materials at your local store. You can choose from any available materials – variations from standard materials may incur additional charges. Some of your material choices may be dictated by your BAL Rating.
During the design phase, a total budget will be allocated for kitchen cupboards, tapware, oven, cooktop etc. You can then go to Bunnings to customise and pay any upgrade difference, if you choose to.
Quality Assurance From Reputable Suppliers

Kit Homes Australia House Plans 1-3 bedrooms
Kit Homes Australia House Plans 4-5 bedrooms