iBuild Modular Building Systems For Commercial Applications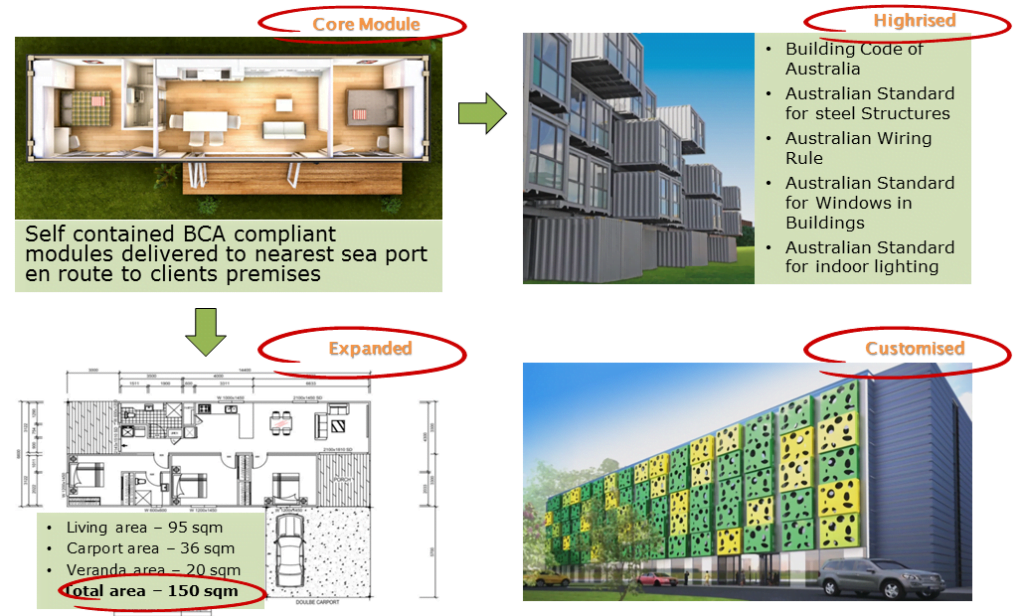 Motel & Tourism Accommodation Development
iBuild's core modules can be utilised as stand-alone accommodation, providing quality facilities for tourists in a range of applications, such as backpacker motel developments, traditional caravan park cabins or simple holiday houses.  With fast and efficient installation techniques, accommodation can be up and running in a matter of hours in some instances not weeks, months or years.
iBuild's modular building systems can also be used as part of a larger tourism development such as high rise construction. The modules are manufactured off-site inclusive of rooms such as bathrooms or kitchens and then incorporated into the building as they arrive on-site. This new building technique can rapidly enhance the construction time of a traditional high rise building by eliminating on-site trade requirements. Bathrooms, kitchens and laundry's are supplied complete and require minimal trades to connect. 
Turnkey Appliance & Furniture Packages
iBuild can package optional electrical appliance and furniture alongside the modules as they arrive onsite.
An Electrical Package may include:
Solar power systems;
Air conditioners;
Hot water systems;
Fridges;
TV;
Furniture package may include:
Double or queen size beds;
Sofa suite;
Wardrobes;
Dining table and chairs
A Refined Project Timeline | Save Money & Time
When you're planning the development of a new building, time to occupancy is an important consideration. iBuild's modular process is an accelerated construction method that allows you to occupy your building faster, saving time and money.
Unlike the linear process used with conventional construction, iBuild's modular building system enables construction stages to occur simultaneously rather than in sequence. As a result, site work and off site construction of the building happen at the same time, which cuts the construction time line in half.

The Benefits of Lekofly Building System
iBuild's Modular Building System enables occupancy up to 50% faster than conventional construction, since the construction stages occur simultaneously
Controlled manufacturing processes and superior workmanship result in superior quality
Flexibility makes expansion easier
Temporary / relocatable and permanent applications
Same construction materials and building code compliance
Project Gallery – Backpacker Motel