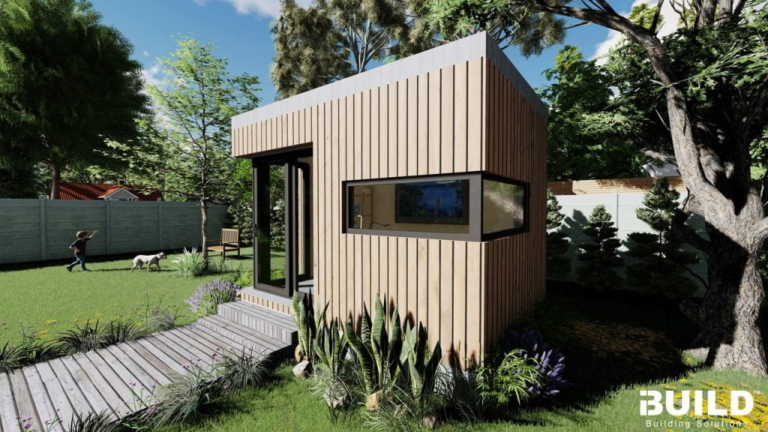 Why Buy An iBuild Home Office Kit
Make Working From Home Easier
Working from home has its own merits, but this can become difficult when there is a lack of separation of space within your home. Having a dedicated space to work within your house may be difficult to establish. Distractions may slowly creep in as you continue your work day and finding the motivation to remain productive may be difficult. Your work-life balance may suffer as a result, and it may be difficult to define fulfilment. iBuild's Home Office Kits provide the perfect solution to all these problems.
Build The Office Of Your Dreams
With the rising trend of professionals choosing to work from home and major disruptions such as the pandemic compelling us to re-think the way we do things, building a Home Office Kit can help you transition to working from home with more peace of mind. In having a dedicated space from where you can work from, the unnecessary challenge of having to re-configurate your home to suit your working needs can be avoided altogether.
Simply purchase a Home Office Kit from iBuild, and have all the materials delivered to your door. Follow our construction manual which is provided with your purchase and build your dream office today.

Home Office Kits Walkthroughs
Gunyah 4000 [$24,000 incl. GST]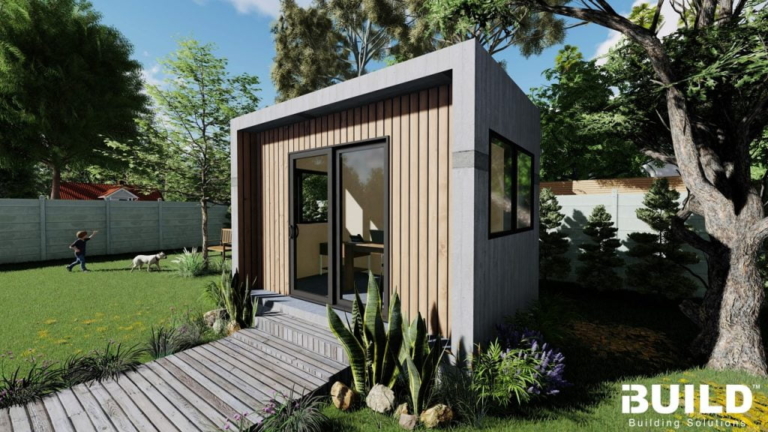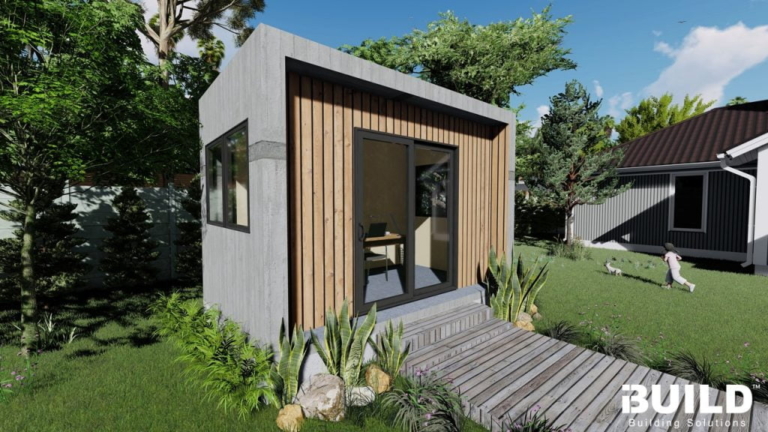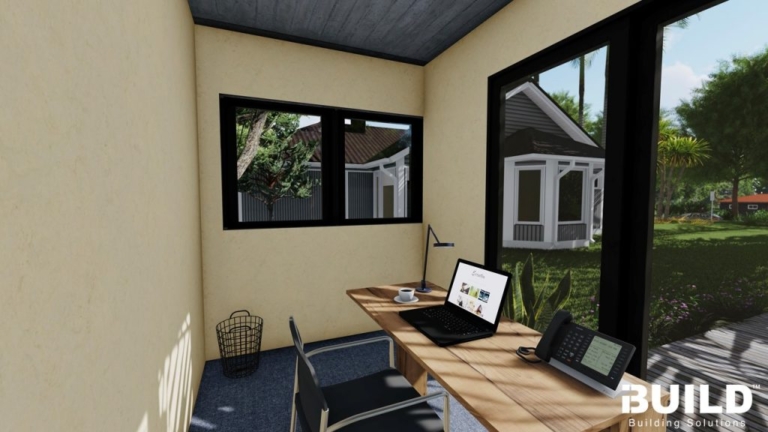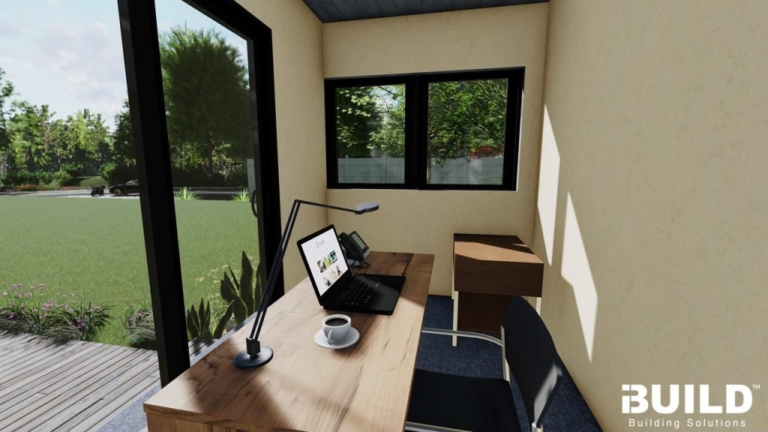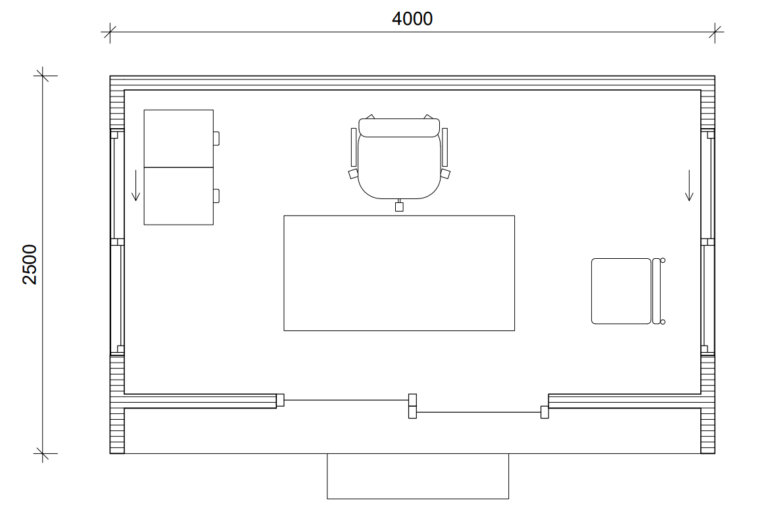 The Gunyah 4000 measures at 2.5m x 4m x 2.5m, and provides ample space to accomplish your work goals. The classic symmetrical design of the kit allows for a functional space to optimise productivity, and provides a perfect view of your property whilst you work. By having windows on either side of the office and glass front doors, this allows for even dispersion of natural light throughout.
Enclosed area: 7.68 m2
Other area: 2.32 m2
Total area:  10 m2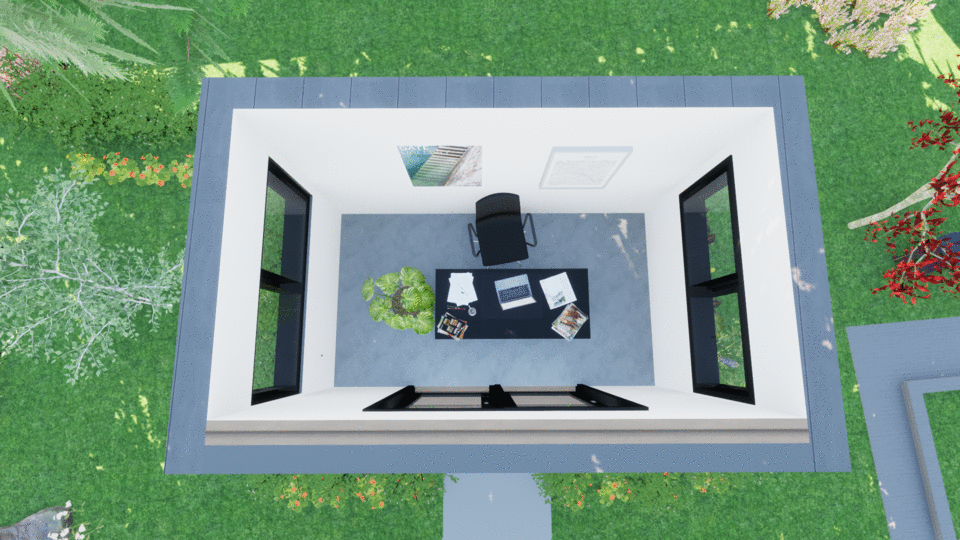 Mia Mia 4000 [$25,000 incl. GST]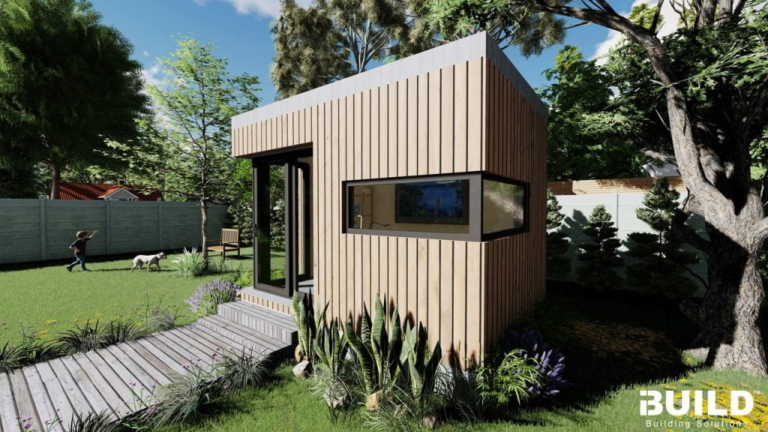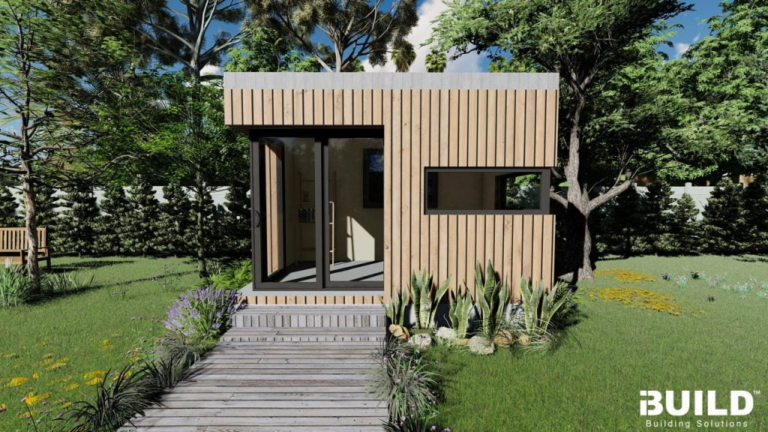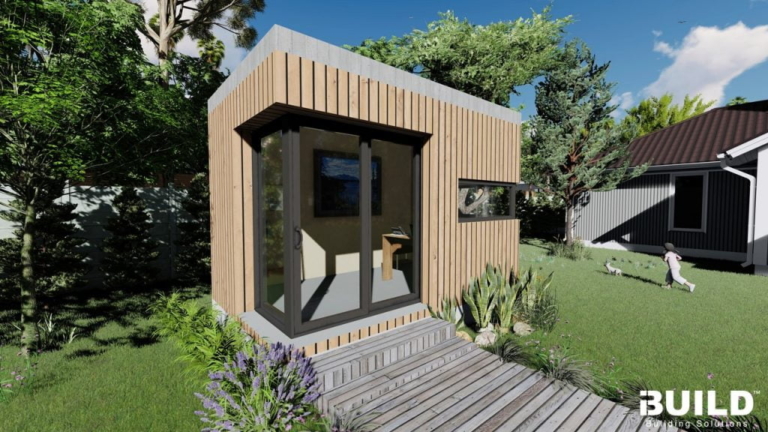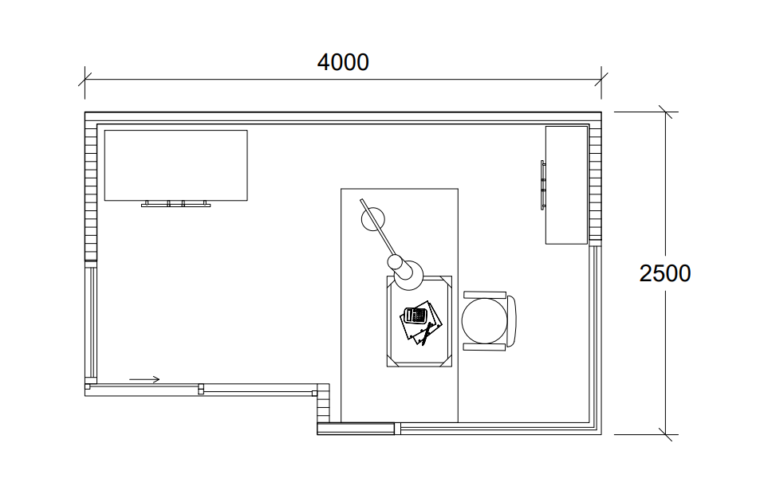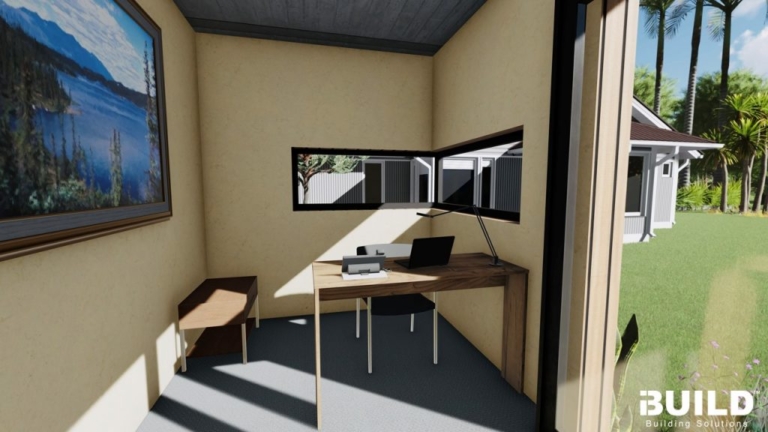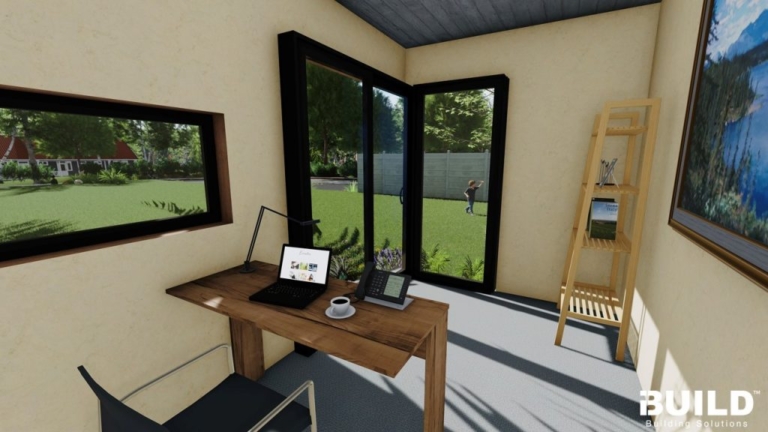 The Mia Mia 4000 measures at 2.5m x 4m x 2.5m and  provides ample space to set up your home office inside. The sleek design of the corner entry into the office provides a modern take on the typical home office kit. The opportunity for natural light to stream in through the glass sliding doors is simply a bonus.
Enclosed area: 8.8 m2
Other area: 1.2 m2
Total area:  10 m2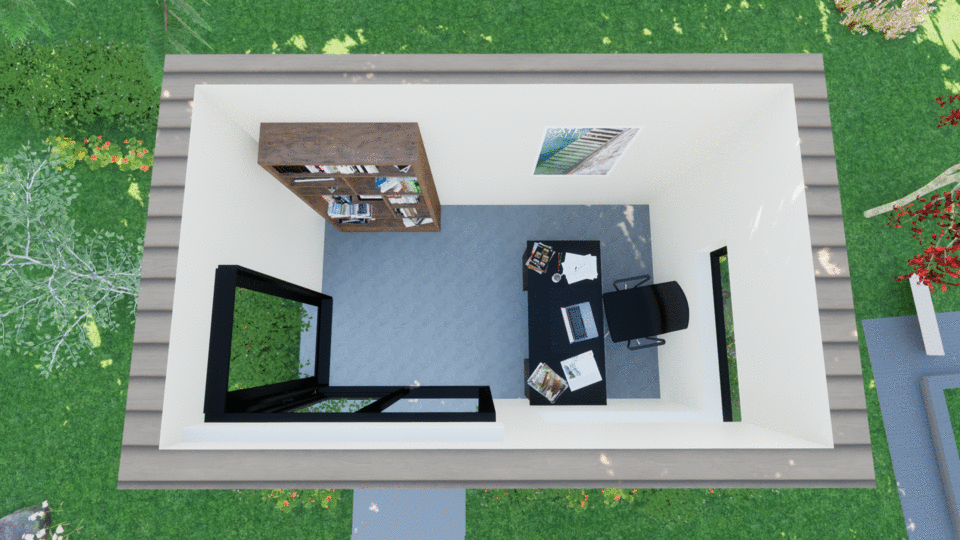 You May also be interested in