Who is going to build?
Our home kits and modular products are designed in such a way that you can easily assemble them yourself as an owner builder or have them assembled as owner manager. However, if you prefer, there might be an assembly service available through our affiliated builder network (subject to local builder availability).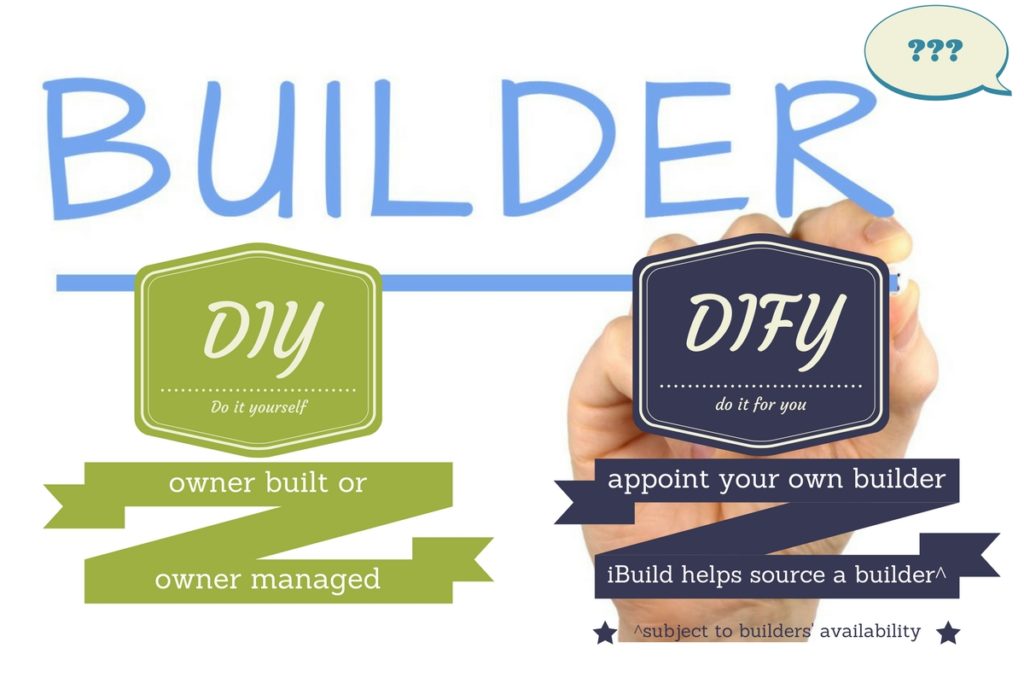 DIY - owner built / owner managed
If you are up to the challenge to adopt the do it yourself (DIY) approach to become an owner builder, you may save thousands of dollars. No longer do you need to sit around, forking out rent while you wait for your builder or developer to make significant progress. 
owner built: taking on the role of builder, which means you will build everything yourself without the help of any trades people, except those that are required by law like electricians and plumbers.
owner managed: being construction manager and organizing all the materials and subcontractors needed on the project.
There are considerable resources on iBuld webiste on how to become an owner builder.
DIFY - registered builder
If you are too busy or you just want someone to do it for you (DIFY), you will have two options:
appoint a registered builder yourself or
we can attempt to pair one of our affiliated local builders to help you install your new kit home or modular home (subject to builder availability).
Can iBuild Build For Me Directly?
iBuild does not build directly for our residential clients for two reasons:
iBuild's policy mandates us to sign construction contracts with government and large enterprise client only;
The challenges in physically serving our residential clients who are geographically located across the nation.
To serve our residential clients needing builders to help with the onsite construction, iBuild is establishing a national network of affiliated local builders. As such, we may be able to pair a local builder with a residential client requiring a builder.