Alison's Customer Testimonial Interview
Alex's Customer Testimonial Interview
STEVEN'S Customer Testimonial Interview
View Customer Testimonials in the Press and on TV
There wasn't the sales pressure. We were in control of the plan and the way it was put together from the beginning.The home was very easy to build. iBuild have thought about it and supplied the right quantities in a format that you can take and do with two people.Loved the roof and the ease that it was put up. Dead easy.Its fair money, iBuild is there with us all the way through, if anything goes wrong you haven't failed to solve that problemTo me, iBuild means trust and integrity. I had very positive experience with iBuild.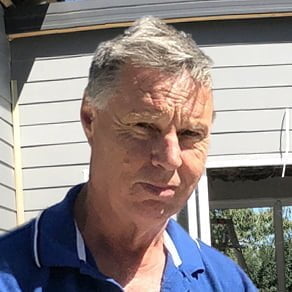 by Steven Jackson
Mt Eliza, VIC 3930
The I-Build team have been a pleasure to deal with.Jackson and his team have been invaluable in providing us with the information needed to assist us through the minefield that is the building permit process.The product was shipped in a prompt manner and arrived on site as specified.I-Build have been an excellent company to work with and I would highly recommend them to others looking to expand their living options at an excellent price point.We would happily deal with I-Build in the future.

by Emily and Paul
Logan, QLD 4124
I was faced with the challenge of construction and fit-out of a new steel-framed, cyclone rated family home in the south-pacific islands of Tonga. From the very first contact until the on-site delivery of 3 high-cube containers, it's been a pleasure dealing with iBuild. A special mention to our project manager Peter who has always been pro-actively helpful dealing with designers, suppliers, freight and insurance experts and more. I look forward to seeing our project through to completion and thoroughly recommend Peter and his colleagues at iBuild.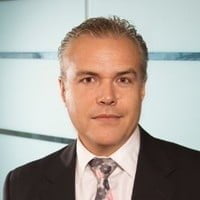 by Matthew Holani
Nuku'alofa, Tonga
A first build is always an intimidating process, where the right people have to be contacted in the right sequence at the right time. Building a granny flat was my first build, and the team at iBuild couldn't have made it easier.From the first enquiries to final deliveries, the whole team at iBuild made sure that the entire process was as effortless and stress-free as possible. For whatever question I had, I always received a clear and prompt answer to dispel any concern I had".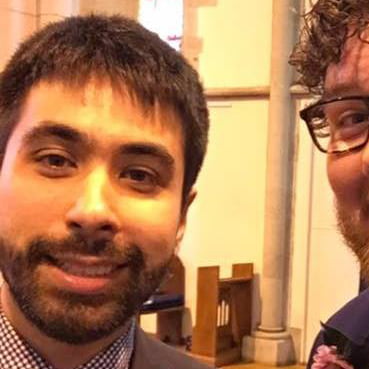 by Vincent Muller
Bathurst, NSW 2795
The level of service provided by the Project Manager Peter Kiraly at iBuild was exceptional. Pete was available to talk to by phone or returned my calls and emails straight away with any questions I had along the way. I can honestly say that the speed of product delivery and level of service provided by Pete at iBuild was great. I would be happy to work with iBuild again anytime in the future.

by Ryan Cooper, Builder
Hawkesbury River, NSW 2777
It's great, for what they can do in that 7 days and how it looks like, you wouldn't know the difference. What it comes down to is affordability to build a house nowadays is quite expensive.

by Peter Sim
Portland, VIC 3305
The team at iBuild Building Solutions were extremely helpful and easy to deal with.They were co-operative and friendly throughout and offered solutions whenever a problem arose. We decided to go with a Custom Oxford kit home and the design process was easy, even with our specific parameters and individual inputs.They were also easy to communicate with, which gave us a sense of relief as this was the first time we had attempted a project like this. They were able to deliver upon the trust we put in them. We would happily welcome the opportunity to work with iBuild and their team again, and we are thankful for the work they have done. Mum and Dad can't wait to move in!

by Bek & Jono
Browns Plains, QLD 4118
I would recommend iBuild to anyone!iBuild is by far one of the most reasonably priced Kit Homes you can get.iBuild bend over backwards to assist you in everyway and the project manager Peter Kiraly was excellent.

by Alex Kerekes
Benalla, VIC
It has been a very pleasant experience dealing with iBuild.We are extremely happy with the final result so far.Tina, you have been extremely co-operative and polite and have been very easy to deal with and never been pushy.You have endeavored to meet all our many requests in a timely manner and kept the overall process rolling along.You are a credit to your company.

by Bob McGuffin
Manly, QLD 4179
We're a small start-up company called "Sustainable Habitat Homes". For the last 3 years, we had a concept, a vision where we wanted to provide innovative designs and concepts that have never been seen before in Australia. We wanted to build houses where we make houses affordable for everyone.We've been searching for suppliers and it's been very difficult because we haven't found anyone that could provide exactly our vision and what we see in our potential to grow in our future.We love what iBuild has provided for us, we are so thankful, and what we recommend the vision that ibuild has, people that are involved with ibuild are amazing people and we just can see a future together and grow development for everyone.
by Cam Sim
Werribee, VIC 3030
You May Also Be Interested In