Bjorn's Custom Kit Homes Townsville in Northern NSW
We would like to congratulate our customer, Bjorn, for selecting the Kit Homes Townsville design for their project in Nimbin, NSW.
Check out the Facebook album for the project progress photos.
Kit Homes Townsville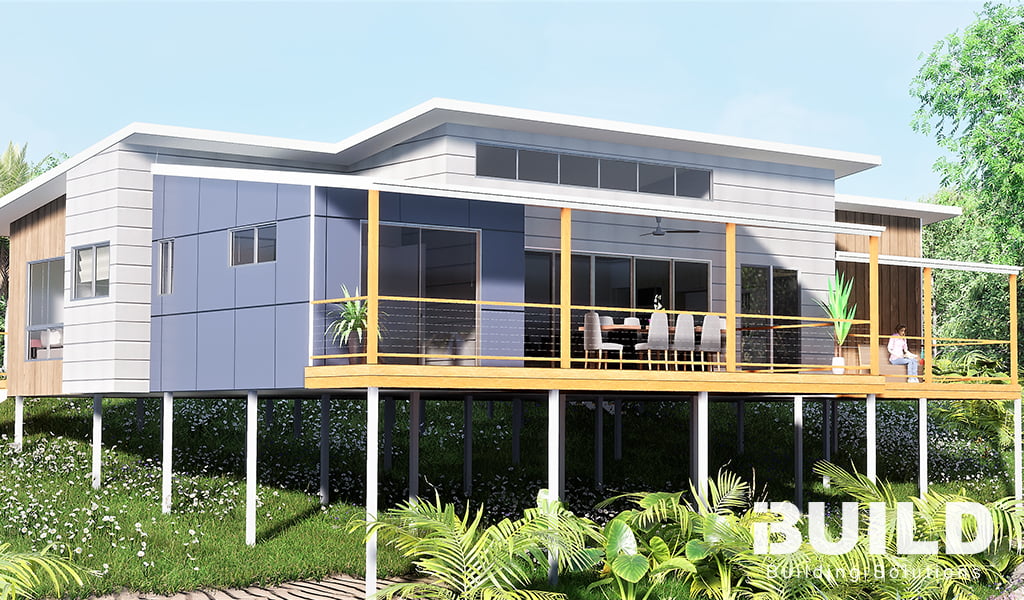 The luxurious Townsville kit home is the exquisite option for families or a group of friends offering 3 separate outdoor areas. This space provides the opportunity to come together or take a moment away to relax.
Bedrooms: 3+
Bathrooms: 2
Living area: 150.00 m2
Verandah area: 57.00 m2
Total area: 207.00 m2