Hume Business Awards
iBuild is proud to announce that we have been named as Hume's Business of Year 2021. The City of Hume hosted its annual Hume Business Awards on 28 October, crowning iBuild as the municipality's top business. iBuild has also been recognised as winners in two categories in Manufacturing, as well as Learning and Development.
Hume Business Awards have run for 20 years, actively supporting businesses in the region and celebrating a dynamic group of Hume businesses with passion, energy, and perseverance who have played a significant role in keeping the economic viability of Hume alive.
Managing Director Jackson Yin said the team was "super excited" about winning the award.
"This incredible recognition will certainly drive our determination towards serving our clients with products that are stronger, smarter, faster, and more affordable," he said.

"We will reflect on these achievements as a team and focus on future successes and improvement."
Accredited Recognition
Hume City Council Mayor, Cr Joseph Haweil and CEO Sheena Frost extended a wholehearted thank you to businesses for their contribution to the City of Hume and their collaboration and support for projects and activities throughout a challenging year.
Hume City Council Mayor, Cr Joseph Haweil said:
"The Hume Business Awards are about celebrating our Hume business community, recognising and appreciating the effort, energy and achievement they have delivered, contributing directly to growing prosperity in Hume City."
Hume Business Awards Gallery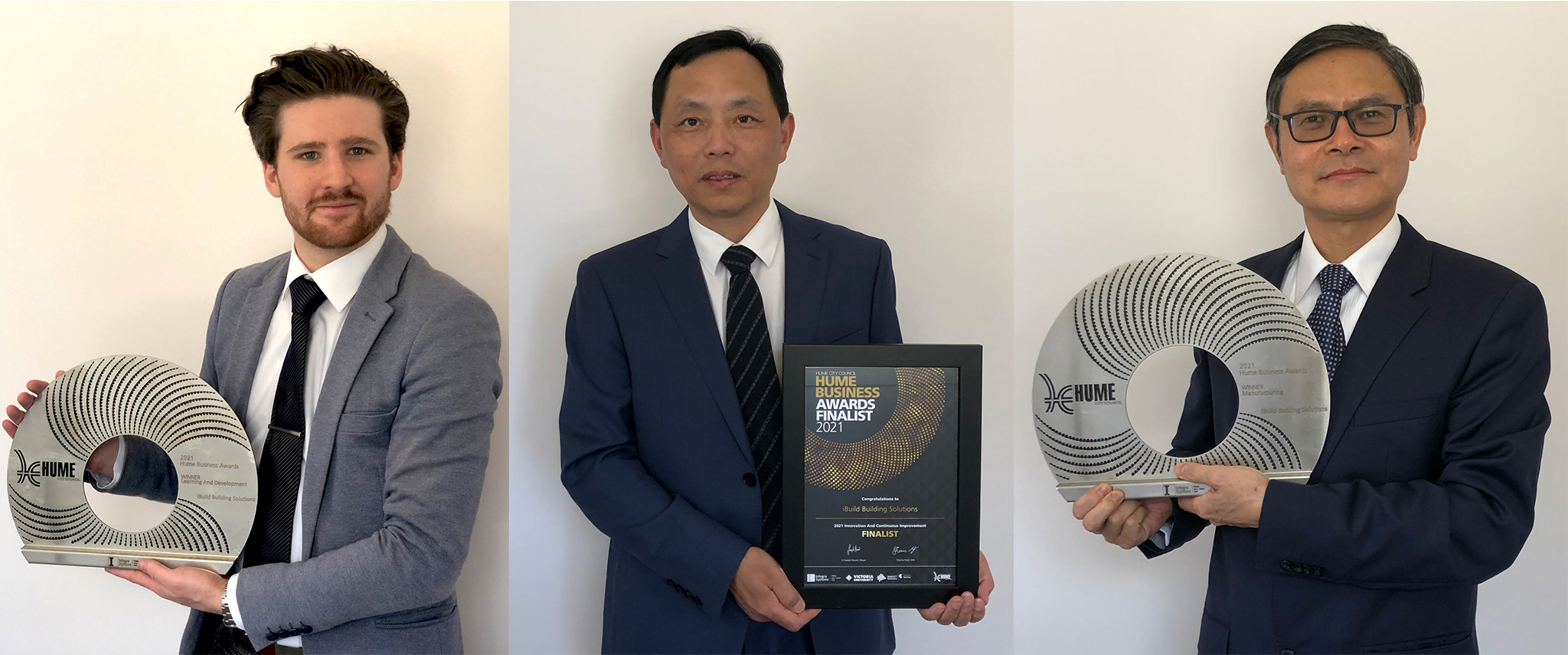 iBuild Business Of The Year 2021 Acceptance Livestream