Nick's Kit Homes Parramatta in Mudgee, NSW
We would like to congratulate our customer, Nick, for selecting the Kit Homes Parramatta design for his project in Mudgee, NSW
Check out the Facebook album for the project progress photos.
Kit Homes Parramatta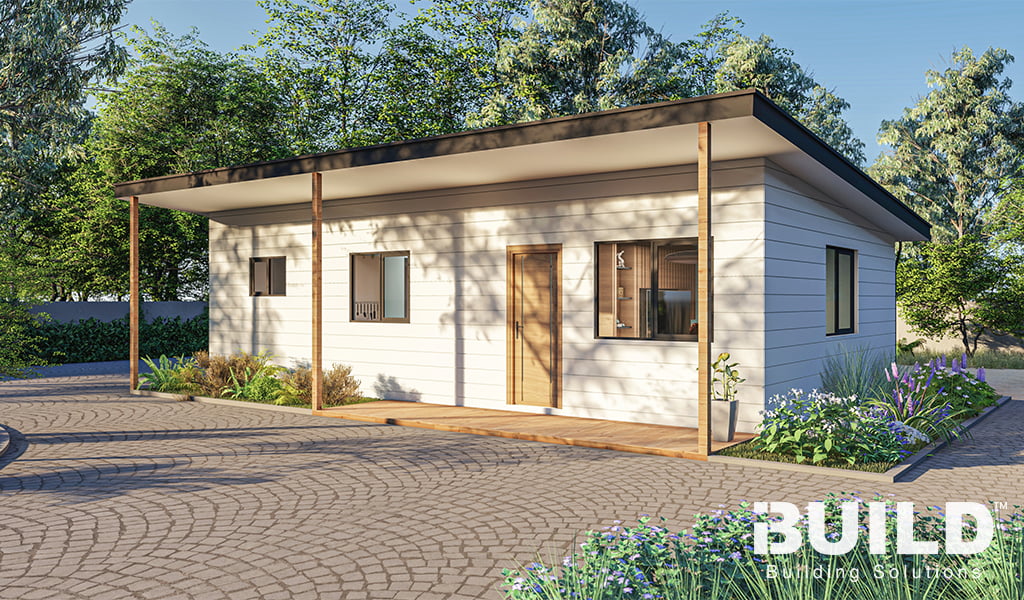 The 2 bedroom Parramatta comes packed with everything you need in a granny flat. The simple design is complimented by a front deck which will allow you to enjoy the outdoors making it an ideal choice for a granny flat.
Bedrooms: 2
Bathrooms: 1
Enclosed area: 60.00 m2
Other area: 8.37 m2
Total area: 68.37 m2