Media Mention of iBuild Granny Flats Build
The Sydney Morning Herald recently published an article about the Federal Government's capital gains tax exemption on 'granny flats', in a bid to boost granny flat build for the construction sector and provide safe accommodation for elderly or disabled Australians.
The new CGT exemptions are expected to commence as early as 1 July 2021, subject to the passing of this legislation.
iBuild's Director Jackson Yin was featured in the news story and mentioned to SMH that iBuild has already seen inquiries for new builds prompted by the imminent CGT changes.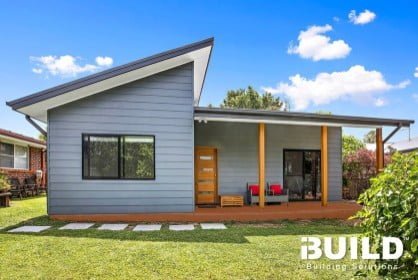 Peace of Mind for Granny Flats Build
The introduction of capital gains tax exemption will allow parents and carers to live peacefully on a single block of land without the fear of being punished financially if the granny flat was to be sold.
'It is estimated that more than 3.9 million pensioners and 4 million Australians with a disability could benefit from having the protection of a written agreement'. 
The CGT exemption will apply to granny flats that either stand-alone or are attached to the main residence, for family arrangements with a written agreement where a granny flat is used to support elderly or disabled relatives.
iBuild Granny Flats - Nationwide Delivery
As one of Australia's leading suppliers of granny flats and kit homes, our team at iBuild will be happy to assist our customers with their granny flats build.