iBuild Innovation Showcase
On 6 May 2021, iBuild's Managing Director, Jackson Yin was invited to present at Monash Precinct's "Technology That Advances Business" showcase. The event that organised by Monash Precinct to showcase four companies within Monash Precinct that deliver innovative products and services.
Speakers from four leading companies in their respective industries including NBN, Cabrini Technology, iBuild, and ABB presented their latest innovation and projects. During his very engaging presentation as well as at the panel discussion, Jackson Yin showcased iBuild's innovation in modular and prefabricated buildings, and outlined the technology required to work across multiple sites.
How Technology Advances iBuild Presentation
How Technology Advances iBuild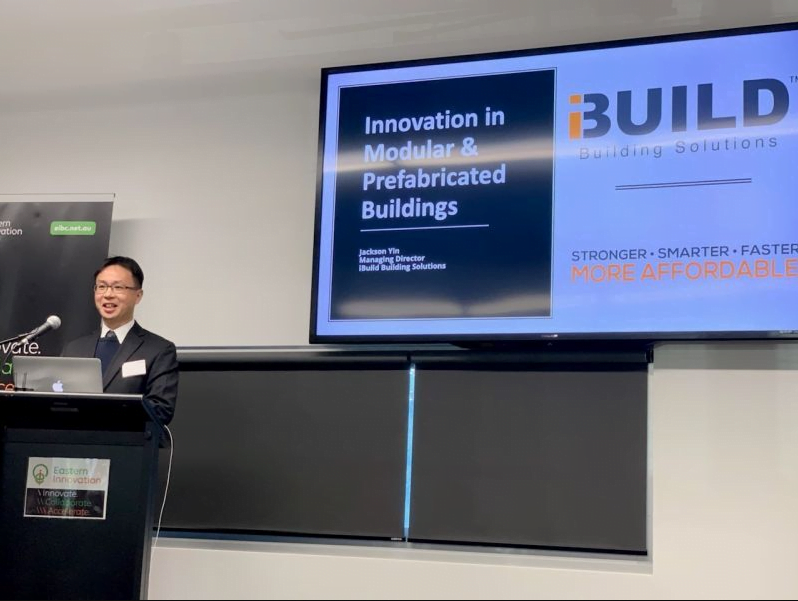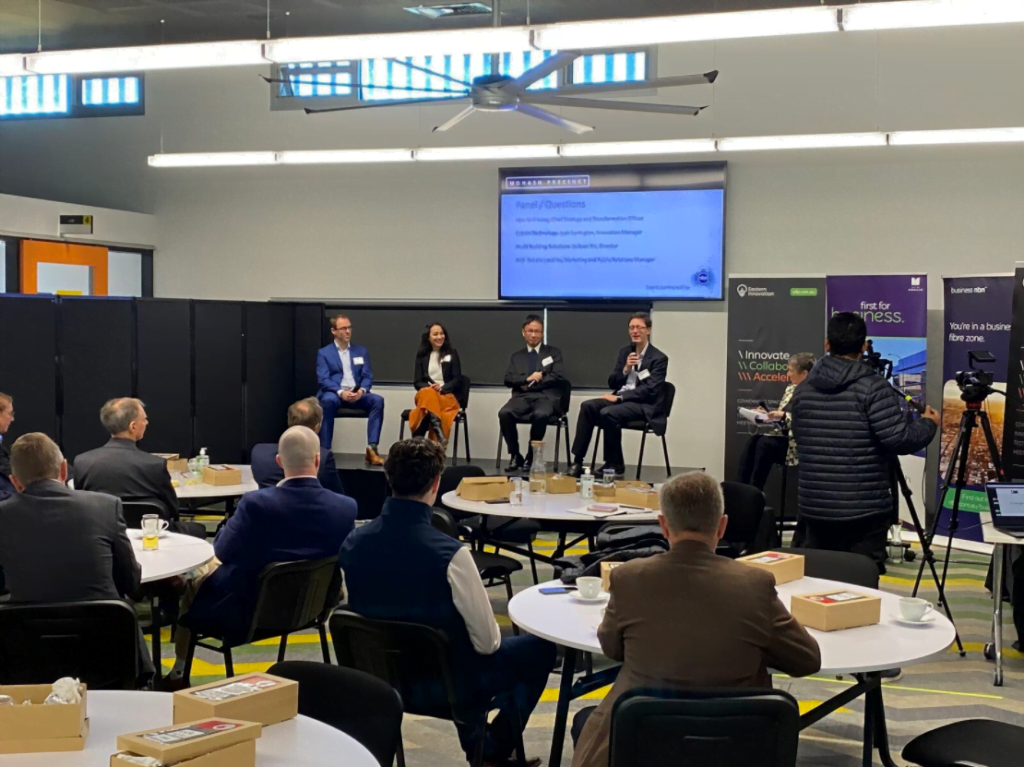 The Latest Innovation From iBuild Labs
As part of its innovation showcase, iBuild launched Home Office Pods. This is a wonderful achievement of technology and innovation by a group of engineering students from the University of Melbourne, Monash University, and Swinburne University, who interned at iBuild Labs during the covid pandemic.
These Home Office Pods have been designed to aid working from home where distractions are plenty, separation of space is difficult, and a healthy work-life balance is diminishing.  With careful consideration on the aesthetics, ergonomics, built environment, covid safety, and network connectivity, the engineering team from iBuild Labs has created a unique Home Office Pods range like no other!