From Zero to Hero
iBuild was recently featured in a news story in The Victorian Connection, a news site published by the Victorian Government's Department of Jobs, Precincts and Regions.
The news story highlights iBuild's incredible journey from absolute zero to local hero, now competing and winning on the global stage.
Today, iBuild have 20 employees working on design, engineering, project management and manufacturing at their Mulgrave head office and Campbellfield engineering hub, creating over 100 kit homes and modular buildings a year for residential, commercial and government projects.
Clients include every state and territory in Australia plus Pacific and African countries such as Tonga, the Cook Islands and Senegal.
Digital Innovation Leads to Export Growth
iBuild boosted its digital efforts in the face of the global pandemic. This included piloting virtual reality walkthroughs of iBuild showrooms. The strategy led to a $2 million export contract to Senegal through a German foreign aid project.
We are thrilled that 11 prefabricated homes will be made in Melbourne and shipped to Senegal in 40 containers. This has also opened a new market for us, with much potential in other African nations.

Jackson Yin, Managing Director
Success on Home Soil and Beyond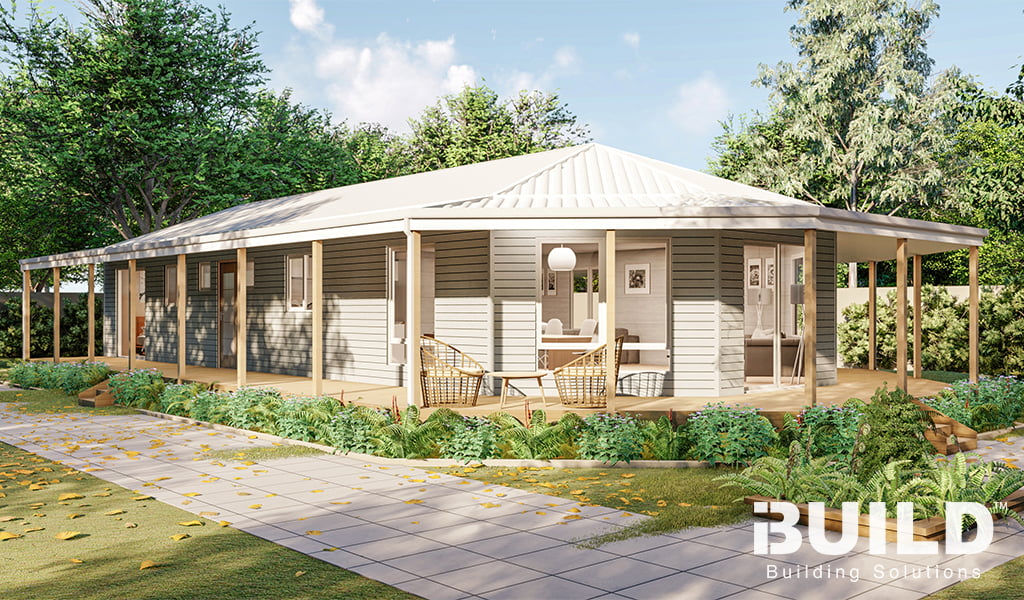 From Social Housing to Top Class Railway Station
iBuild is now an Approved Tender Supplier of prefabricated buildings to the Victorian Government and the United Nations. This has seen the company delivering important social housing and aged care projects across Australia.
Meanwhile, in the commercial arena iBuild have delivered, in partnership with head contractor John Holland, the new Reservoir Railway Station – the first train station in Australia to be awarded a 5-Star Green Star As Built rating by the Green Building Council of Australia (GBCA). The project also achieved a 'leading' rating, the highest scoring level awarded by the Infrastructure Sustainability Council of Australia (ISCA).
Mentoring future generations
Through the iBuild Internship program , iBuild hosts interns across engineering, IT, business and the arts from eight Victorian universities. Jackson said:
iBuild has contributed to the skills and employability of at least 100 Victorian students in the past year alone, creating long-lasting social and cultural impact, as well as a talent pipeline for new employee recruits.